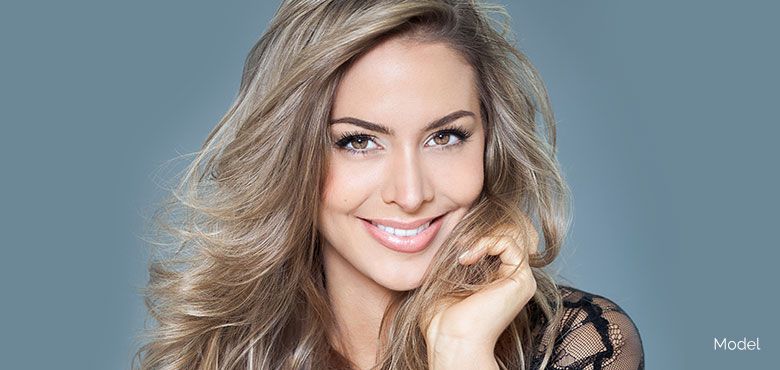 If you're like most patients, your goal with facelift is to improve signs of aging in a natural-looking and attractive way. "Change" isn't the aim. Rather, you want to look like yourself—only a version that's years younger.
Facelift patients in San Diego and La Mesa choose Dr. Susan Kaweski based on her extensive background in plastic surgery and craniofacial procedures. As your surgeon, she will take the time to learn what you want to achieve, develop a surgical plan based on your individual needs, and provide high-quality care at every step in the process.
---
Getting Started with Facelift Surgery
Come to Aesthetic Arts Institute for your initial consultation. We offer an environment that gives patients confidence in their care and in our commitment to their vision. From your first visit to your final follow-up, you'll find our staff to be professional, personable, and attentive.
During your discussion with Dr. Kaweski, you'll talk about what you'd like to accomplish with a facelift. She will also conduct a complete history and examination to ensure that you're a good candidate for the procedure. Additionally, you may discuss other approaches to skin rejuvenation that you've explore.
Some common concerns facelift can address include:
Lines and wrinkles in the face and neck.
Loose or excess skin.
A loss of volume in facial features.
Sagging jowls.
Often, people consider having a facelift and other rejuvenating procedures before special occasions such as a wedding or reunion. While a facelift can provide significant aesthetic benefits, Dr. Kaweski advises that you have the procedure at least three months before the event to allow time for healing.
---
The Possibilities with Facelift
Dr. Kaweski provides San Diego and La Mesa patients with two different approaches to facelift. The option she uses will depend on your age and the areas of treatment.
Standard Facelift
The standard facelift can improve a variety of concerns for older patients who have loose or excess skin. During surgery, Dr. Kaweski corrects sagging jowls, re-supports other facial features, and removes excess skin.
Vertical Facelift
If you are relatively young and your skin has less sagging, Dr. Kaweski may instead recommend a vertical facelift. The procedure requires a smaller incision and therefore has a shorter recovery time. It's an ideal approach for improving heavy jowls and restoring features to a more youthful position.
Neck Lift
For tightening of the neck, a small inception is made under the chin and the neck muscles are tightened. This will help to create a smoother, more contorted neckline. 
Additional Techniques
Folds, wrinkles, and skin excess in the neck contribute age to a person's appearance. Dr. Kaweski often makes improvements in this area along with the facelift to give patients more comprehensive and attractive results.
She may also include fat grafting in her surgical approach. Over time, natural fat can fall away from facial features. Harvesting and restoring fat can give features a more youthful and fuller appearance and can make your facelift results look more natural.
---
Your Experience with Facelift
Dr. Kaweski performs procedures on an outpatient basis at La Mesa Surgery Center using general anesthesia. After surgery, you'll return to Aesthetic Arts Institute for follow-up visits as part of your recovery. If you're like most patients:
You should be able to shower the day after facelift surgery.
You may have swelling and bruising for two-to-four weeks. Consider taking off from work and rigorous activity during this time.
Most signs of surgery should be gone by the end of four weeks, but it will take about one year to see your final results.
You should be able to enjoy the full benefits of your facelift once you've healed completely: a younger appearance that looks natural and aesthetically pleasing.
---
Learn more about Dr. Kaweski's approach to facelift surgery. Contact our San Diego and La Mesa offices online or by phone at (619) 464-9876.