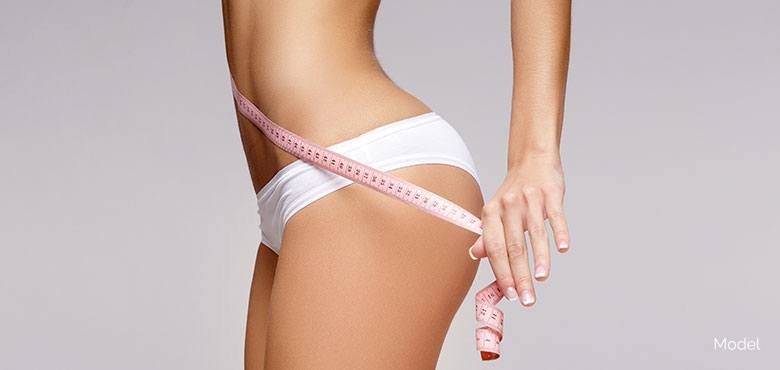 Dr. Susan Kaweski helps patients get a firmer and more defined abdomen with a single surgical procedure. Through tummy tuck (abdominoplasty), she eliminates excess skin, fat, and tissue from the mid-section, accomplishing what diet and exercise often cannot.
Both men and women benefit from the procedure, particularly after significant weight gain then loss, which can leave behind extra skin and fat. Women in San Diego and La Mesa often choose tummy tuck after pregnancy to address changes to their body. It is one of a collection of procedures that Dr. Kaweski provides to mothers and part of the reason that she's known as Dr. Mommy Makeover™.
Whether you have completed a recent bariatric procedure, are finished having children and want to rejuvenate your body, or have always wanted a leaner, flatter body contour, learn more about Dr. Kaweski's approach to tummy tuck.
---
Exploring Your Options
Dr. Kaweski invites San Diego and La Mesa tummy tuck patients to attend an initial consultation at Aesthetic Arts Institute. During your visit, you'll have the opportunity to discuss the changes you'd like to make, ask questions about the procedure, and see before-and-after photos of patients with needs similar to your own.
You may be a good candidate for tummy tuck if you would like to:
Remove excess skin and fat between the belly button and the pubic area.
Get a flatter mid-section.
Though it is not a weight-loss procedure, tummy tuck can take a few inches off of your waistline. If pregnancy and weight change have weakened the abdominal wall, surgery can also strengthen the midsection and improve a protruding belly. Strengthening the abdominal wall will also aid in lessening back pain due to overworked muscles.
---
Your Experience in Our Care
Our San Diego-area patients have their tummy tuck at La Mesa Surgical Center. As with every aspect of your experience with Aesthetic Arts Institute, you'll have the support of Dr. Kaweski and her team with pre-operative information, details about what to expect in recovery, and access to our staff before and after your surgery.
Dr. Kaweski typically performs tummy tuck on an outpatient basis using general anesthesia. Her surgical approach will vary based on your needs:
Many patients benefit from muscle tightening, which strengthens a weakened abdominal wall.
Other patients only require excision of unwanted skin and fat.
Dr. Kaweski spends time during surgery to create an aesthetically appealing outcome as possible. She places incisions where scars should be unobtrusive, typically below the underwear or bikini line.
---
Recovery and Benefits of Tummy Tuck
Since Dr. Kaweski tailors her surgical approach to each patient, your needs during recovery will vary as well. Patients will be given a pain pump postoperatively. This will help lessen the pain and the use of narcotics. Furthermore, it allows for greater mobility after surgery. Most tummy tuck patients have drains in place for about 7-10 days to help with fluid build-up. You can expect 4-6 weeks for a complete recovery, and during this time, you should avoid strenuous activity and heavy lifting. Following these guidelines can help you heal more quickly and lead to better results.
As a result of your procedure, you should achieve a significantly flatter abdomen. Removing unwanted fat and skin from the belly and strengthening the abdominal muscles should offer you a tighter and fitter-looking physique.
---
Get a leaner body contour with tummy tuck. Contact our San Diego and La Mesa offices online or by phone at (619) 464-9876.